Update as of November 2020: The availability of SSS-PRN in Gcash mobile application is intermittent.
Today, I accessed the Gcash app, and I am sad to find out that I can not pay SSS – PRN through the app. Even if I manually access the Gcash feature by dialling *143# through my mobile phone, SSS payment is no longer available. This is a bummer. As of today, there are many Filipinos in the Philippines and Overseas Filipino Workers (OFWs) abroad who can not go out to pay SSS due to the pandemic, limiting peoples' movement. I investigated and checked the main website of SSS.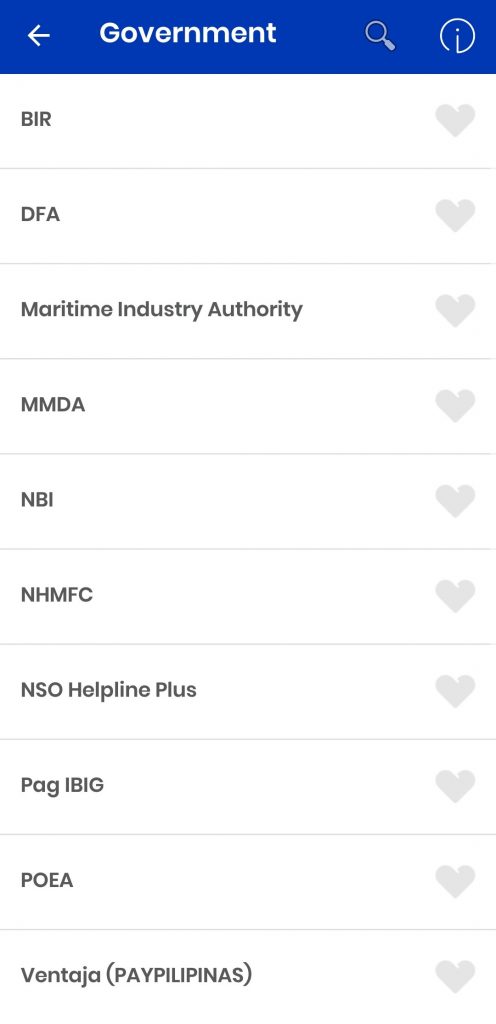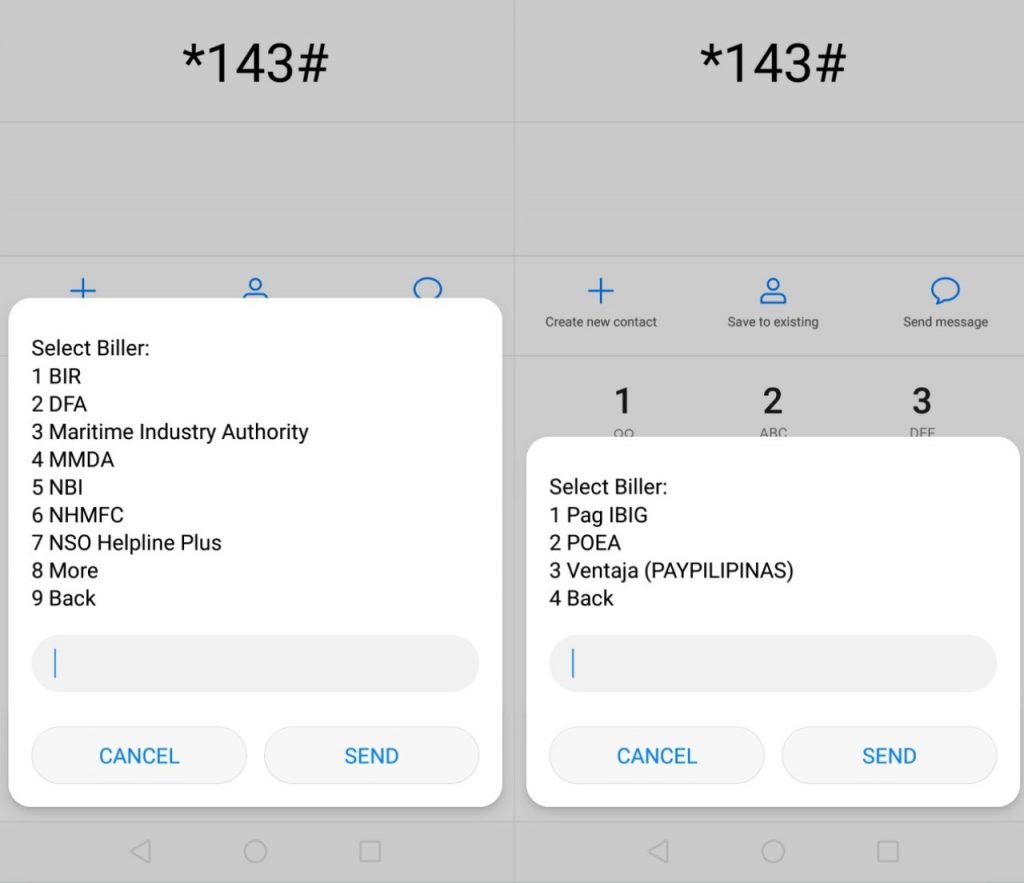 The main SSS website is currently back to how it must be. The main page at the time has a pop-up box asking you to check the box to confirm that you are not a robot. It keeps asking that every time you go to the main page, which is quite annoying. Below you can see the SSS members portal. An SSS app can be downloaded via Android Google Play, or Huawei App Gallery, and Apple's App Store. The Huawei App Gallery is something new. I guess this is in response to the news on Google stopping Huawei's access to Android updates.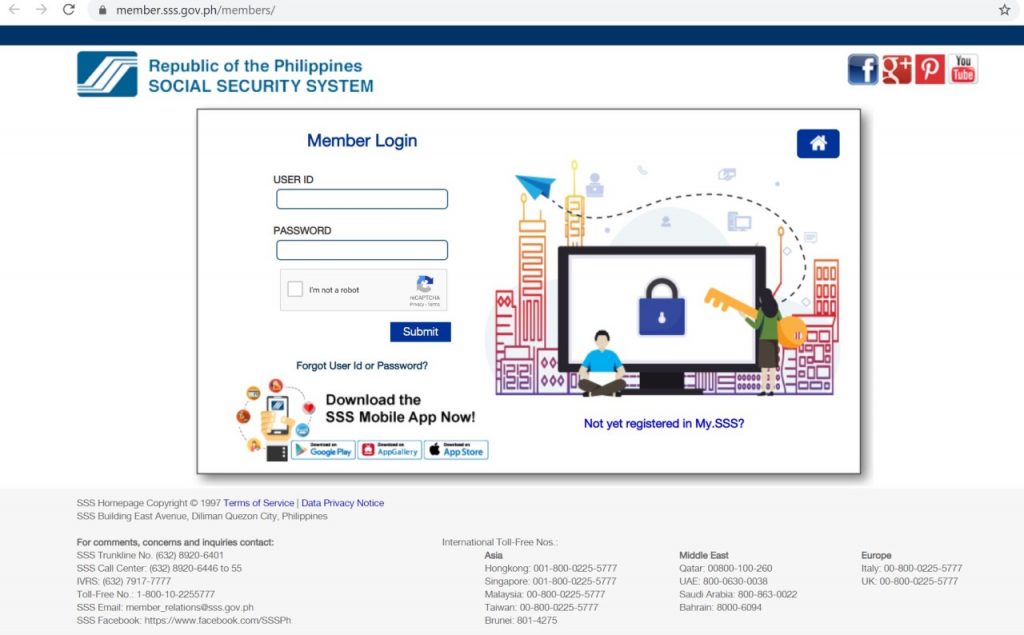 Nowadays, people are familiar with apps so out of curiosity and the mission to pay SSS online, I decided to download the SSS app from Huawei App Gallery for Huawei smartphone users. Below you can see on the left a screenshot of the SSS app login. After logging in, you can see the main menu. There is one option to generate PRN or SOA.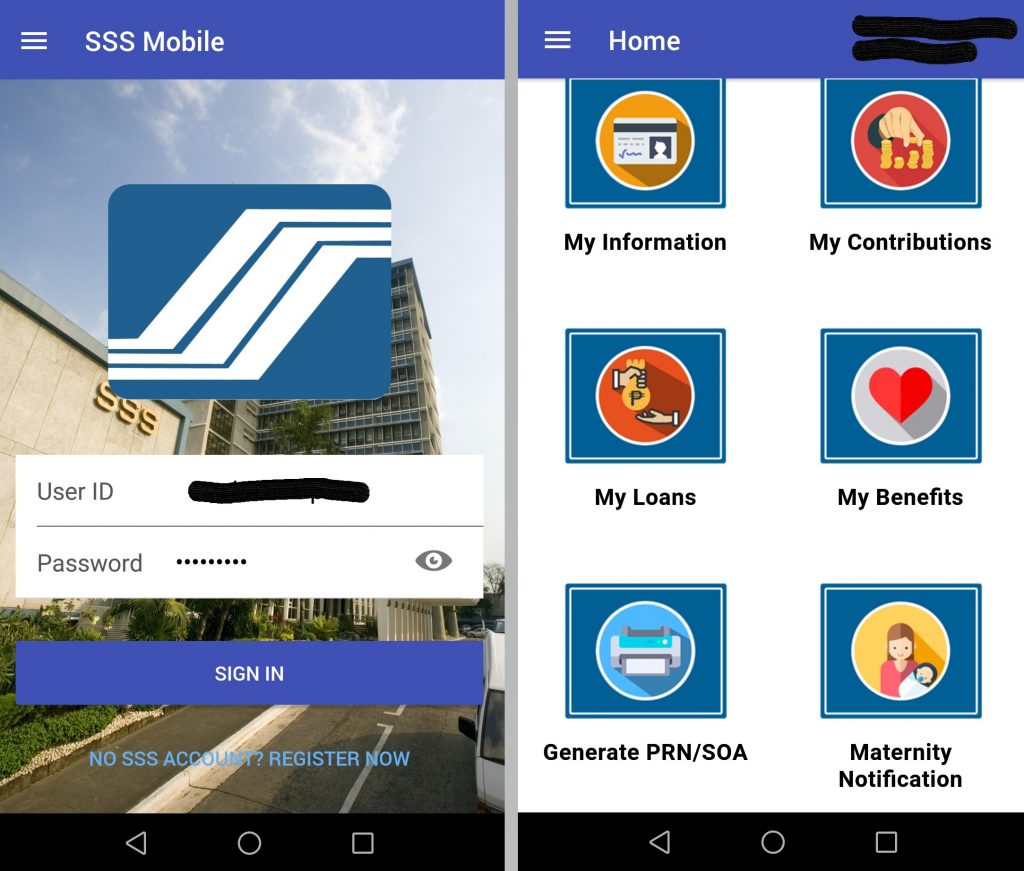 After generating the PRN, the mobile app would allow you to pay either via PayMaya account or Credit / Debit card. The PayMaya account option will cost you 10 Philippines pesos convenience fee while the Credit or Debit card's convenience fee costs 100 pesos.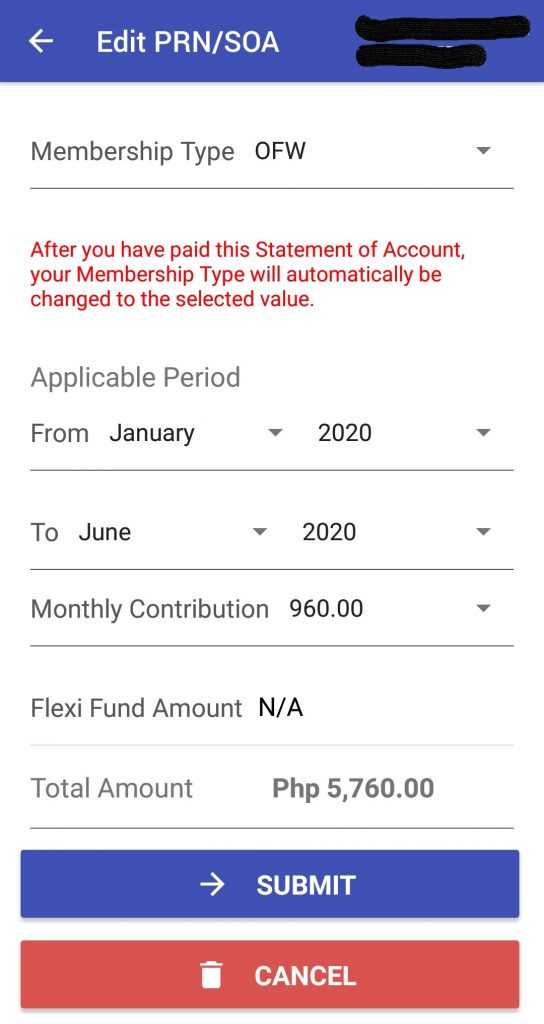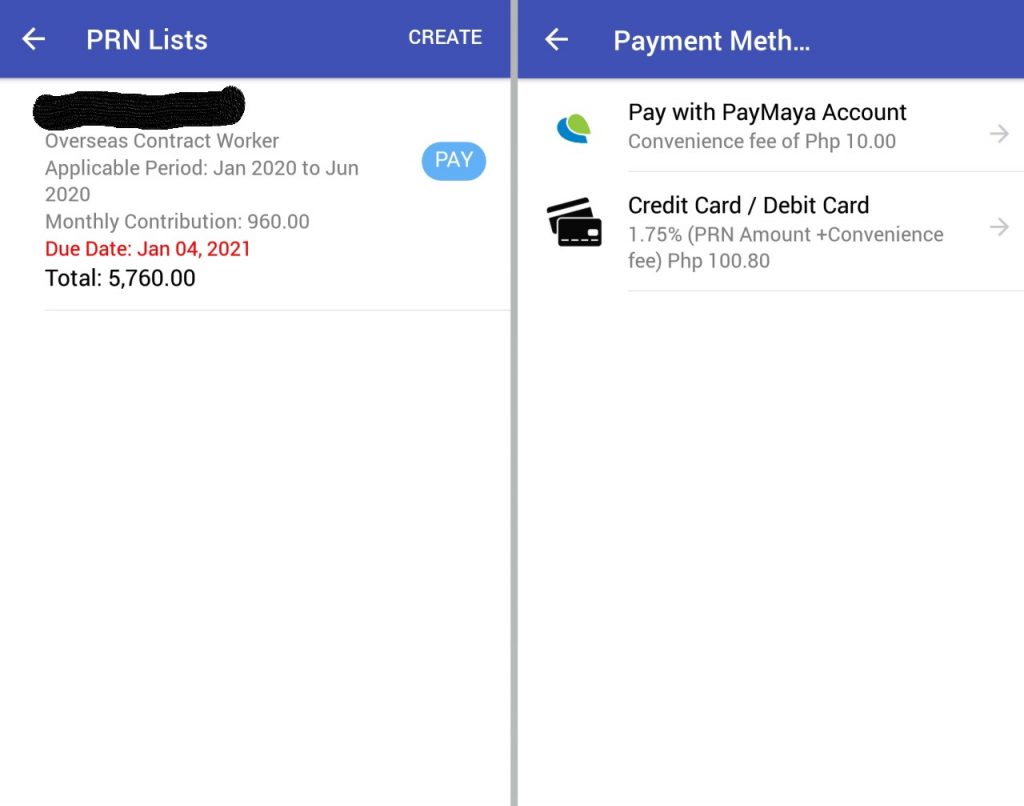 Back to the question why Gcash removed SSS Payment from the Gcash app, well, I really don't know why but I really liked that option. I wish Gcash would return that option because honestly, it was cheaper and seamless. I remember its convenience fee was only 5 pesos. The current option to pay via PayMaya account in something another hoop I need to deal with since I do not have a PayMaya account. The other option to pay via Debit or Credit card is expensive for me.