So, you already have an existing gmail email address and created a Youtube account. This tutorial is about how to create additional Youtube channels under one Youtube account.
Step 1. Login to your Youtube account.
Step 2. Click your profile icon located on the upper right corner. A menu appears, click Settings.
Step 3. Click Account tab on the left hand side menu. Click Add or manage your channel(s).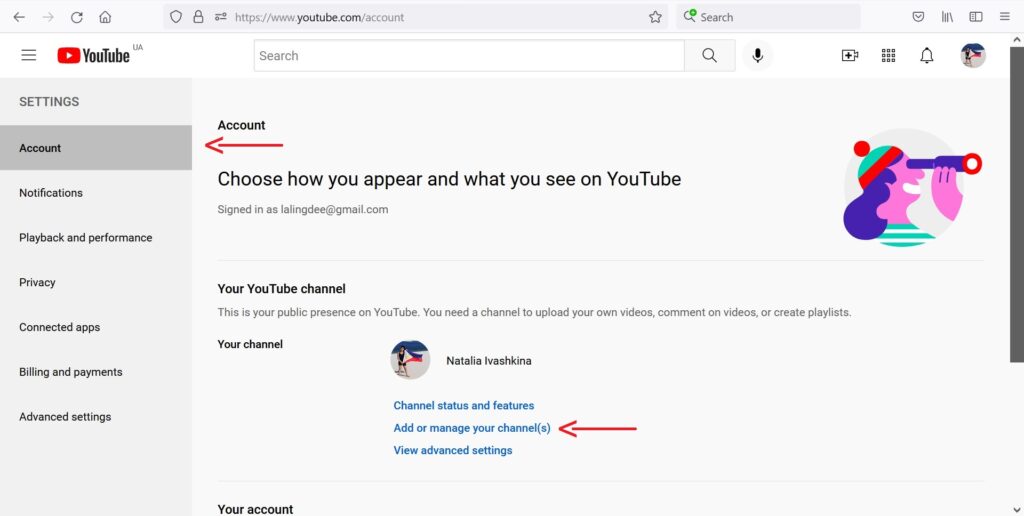 Step 4. Click CREATE A CHANNEL button.
Step 5. Enter your desired channel name. Click the check box in front of "I understand that I am creating a new Google Account…" Click CREATE button.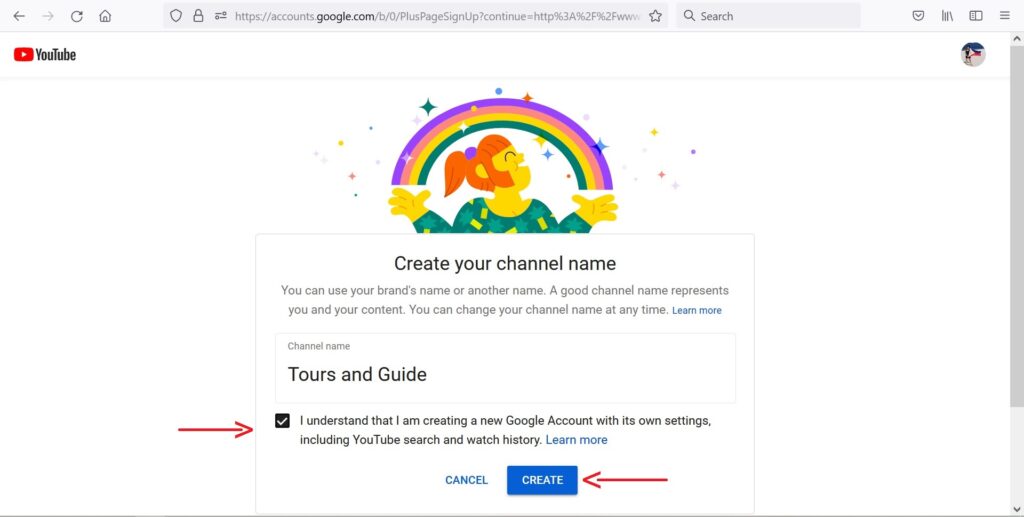 You will be redirected to a page to customize further your new Youtube channel or upload your first video.