Paypal has expanded its services in Ukraine recently. In this post, I will share my PayPal experience from account creation to sending money from Paypal Ukraine to Paypal Philippines.
Foreigners residing in Ukraine can sign for Paypal Ukraine. One must have a Ukrainian mobile number, a Ukrainian bank account and an International passport.
Sign Up for Paypal Ukraine
Step 1. Visit Paypal Ukraine's website. Click Sign Up and enter your Ukrainian mobile number. A code will be sent and it must be entered into the page to continue the signup process.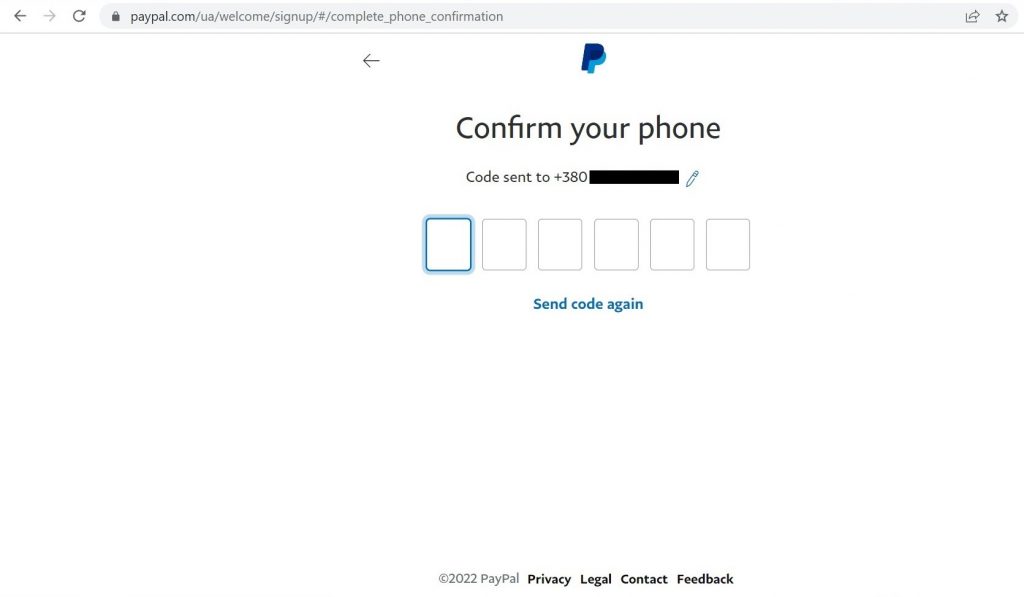 Step 2. Enter your email address, first name, last name, a very strong password, and click the Next button to proceed.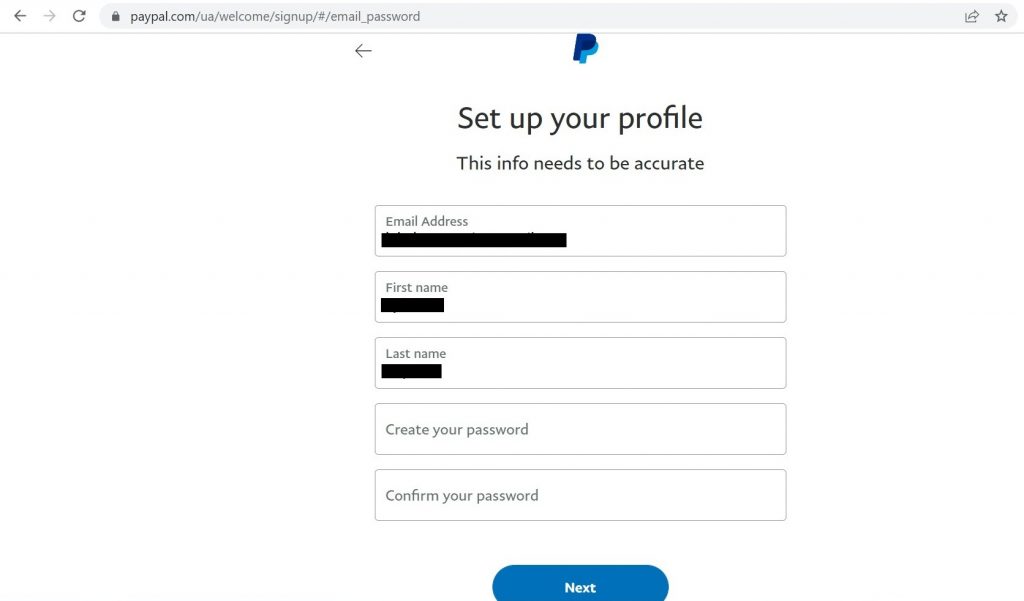 Step 3. Enter your Nationality, birth date, and complete address in Ukraine. You should be able to verify the address in the future. PayPal might ask you to submit supporting documents such as utility bills that show the same address you entered in your Paypal Ukraine account. After that, read and agree to Paypal's terms and conditions, and you are registered!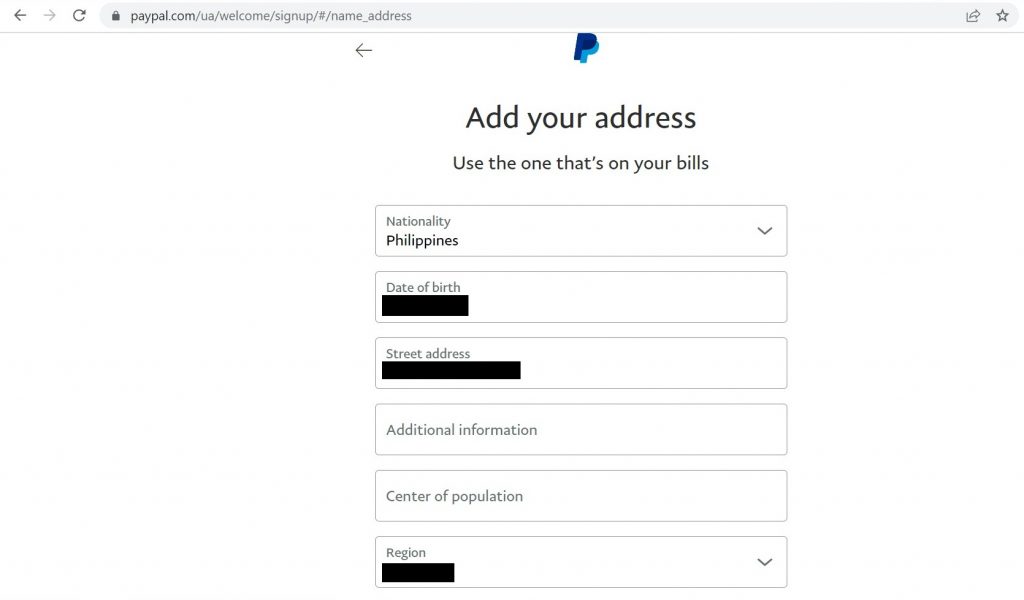 Step 4. Once you are in, you need to verify the email address connected to your Paypal Ukraine account. Just open your inbox and click the link in the email sent by Paypal to you.
Verify your Paypal Ukraine Identity
To further verify my account I uploaded my Philippines international passport. Hence, you can also upload your passport if you are a foreigner residing in Ukraine.
Link a Ukrainian Bank Account to your Paypal Ukraine
You must just log in to your Paypal Ukraine account and go to the Wallet section and click on Link Card. On the next page, you need to enter debit or credit card number, card type, card expiration date, security code, card's billing address, and click Link Card.
I tried to link my Credit Agricole, Bank Aval Raiffeisen and Privat Bank cards and none of them works. I kept getting an error message "There's a problem with your account. Please go to the resolution center so we can help you resolve this quickly." Hence, I messaged Paypal Ukraine through the resolution center and informed them about my card linking problem. Paypal support was quick and they got ahold of me. There was a verification through the phone. The agent asked for my name and last name and also the last four digits of the card I tried to link to my Paypal Ukraine account. Then she asked me to log out from my account and log in again. She did something on her end and asked me to add again my card. I tried to add my Credit Agricole card but it did not work for the second time. Hence, I tried again my Bank Aval Raiffeisen card and it worked. There are Ukrainian debit or credit cards that do not work with Paypal Ukraine.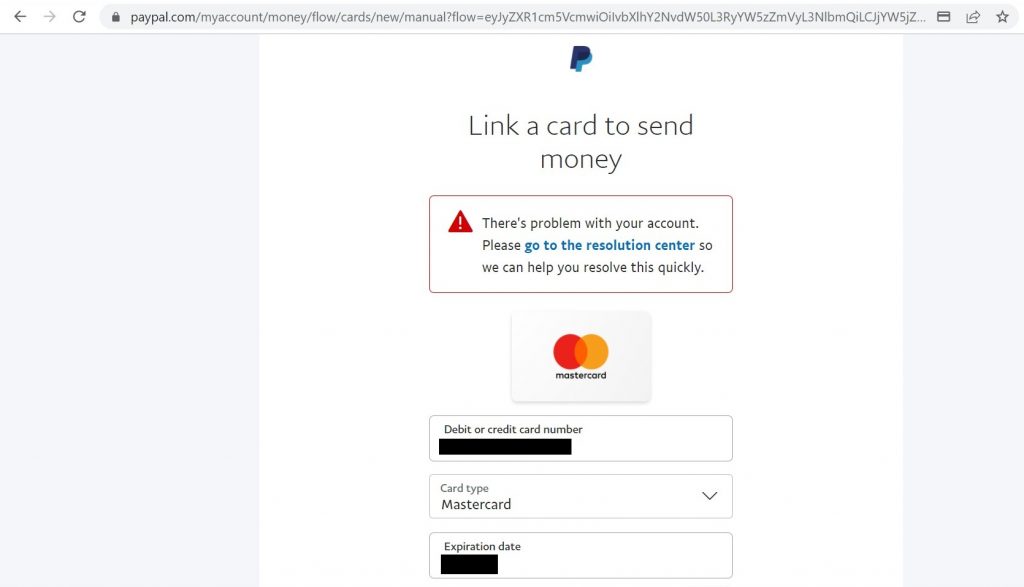 Confirm the Ukrainian Card Linked to Paypal Ukraine
You must just log in to your Paypal Ukraine account and go to the Wallet section. Click the card you want to confirm and click Confirm card. A special code will reflect in the debit or credit card electronic bank statement This code must be entered into the card verification page to complete the process. Just note that some amount will be charged to generate the code but it will be returned.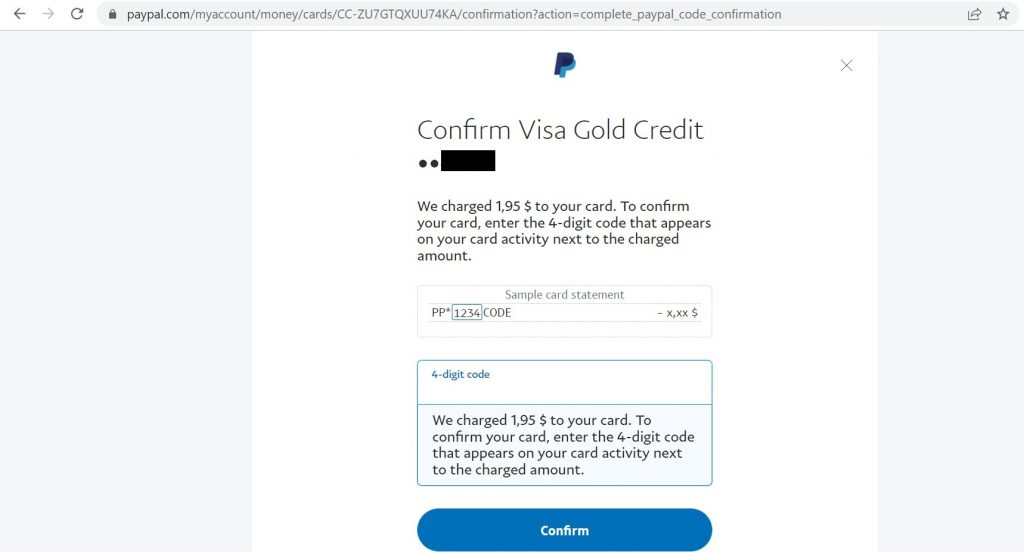 Sending Money from Paypal Ukraine to Paypal Philippines
You must just log in to your Paypal Ukraine account and go to the Send section to send money.
I tried sending money from my Paypal Ukraine to a Paypal Philippines account. First, I entered the Paypal Philippines email address of the receiver and then the amount. There is no need to fund your Paypal Ukraine account as the money will be taken directly from the linked Ukrainian debit or credit card. I tried to send 5 USD and the fee was 4.68 USD. You can check the Paypal Ukraine Fees page for more information. In the example below, the receiver in the Philippines received exactly 5 USD. I actually asked the receiver to refund the money as it was for testing purposes only. Once the money was refunded, logically it got credited back to the linked Ukrainian debit or credit card.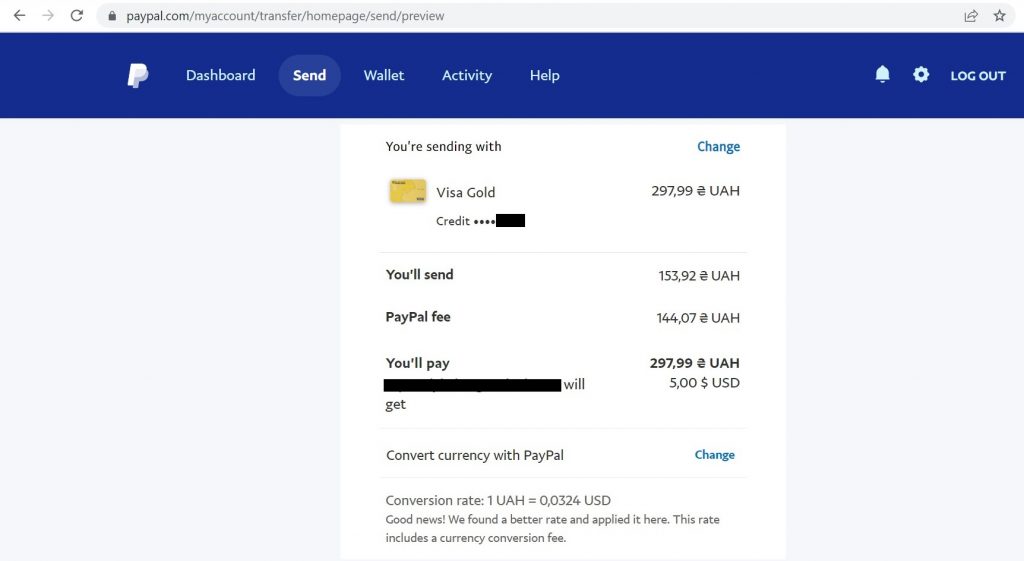 These were my recent experience with using Paypal Ukraine. As of this writing, it is now possible to receive money in Paypal Ukraine wallet and be able to withdraw the money to the linked Ukrainian debit or credit card.